A New Focus for Stable Teams® Group
A team's orientation is paramount; external conditions can push even the best teams to break point, whether in the emergency room or the classroom. 2022 also taught us that a de-stabilised leadership team could result in a high financial penalty if plans and strategies are not aligned. However, Stable Teams® survive even after the current mission ends.
As we learn more about our client's needs, we are consistently blown away by the reaction to the Stable Teams® wheel. Stable Teams is a concept that resonates with people creating positive change, people running programmes, developing new products and building high-performing teams. It emerged at a time when a team's physical, virtual and psychological environments were increasingly important.
As Emerson and I have navigated the changing environment, we've learned much about ourselves and the company we want to run. As such, we are ready to bring all the Stable Teams brands under one banner and have decided to embrace a flat hierarchy. From now on, all Stable Teams consultants will operate under the "partner" banner. Emerson and I will devote much more time to helping customers create high-performing, autonomous teams and enabling transformation across technical teams and beyond.


From now on, Emerson's role will now be Stable Teams® partner, and mine will be Stable Teams®, Founder & Partner.


Maestros will remain Maestros, and we are doubling down on our support of contractors who want to help our client's teams by providing targeted, interim help on projects and products. If our clients are engaged with Magic Maestros this will continue as normal. However, we are working on new business models to support our ethos and suppliers in this area, as well as being more innovative for our clients.


Along with a growing group of global partners, we are passionate about creating a better corporate environment. A more human environment. One that doesn't sacrifice high performance but puts this at the centre of the corporate culture. An environment where trust and autonomy rule but only because mastery, belonging and purpose rule.


Thanks for reading. We'll leave you with a quote:
"In a healthy organisation, in many ways, the members are really just along for the ride as the organisational entity itself strives to embody its own purpose"
Brian J. Robertson, Holacracy.
We are on that same journey; thanks for supporting us.
Best
Steph
Early Bird Offer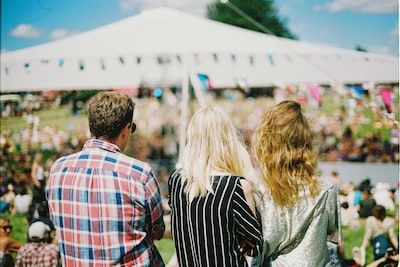 Want to talk to someone?
Sometimes it's best to talk it through!